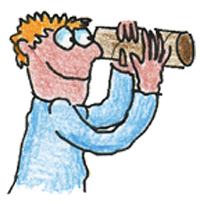 One of my favorite science museums in the world is the Exploratorium in San Francisco.
They have been very generous and posted what they call snacks that feature simpler ways of creating many of the displays you'll find at their fabulous museum.
I would like to share a few with you that focus on the topic of light.