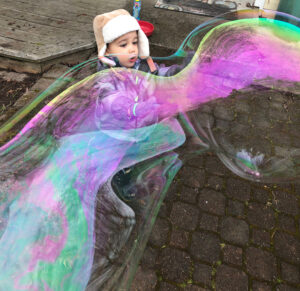 I recently posted suggestions from Steve Spangler for bubbles.
My niece called for a bubble recipe as she played with her almost two-year old son and I thought it can be such a fun activity I'd find more resources for you.
Just like my last blog, my source is the Exploratorium Museum
I listed activities from simple materials to uncommon materials like dry ice.