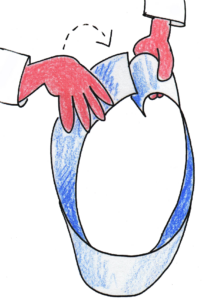 Kids can try it at home with scrap paper, scissors, and tape. It's very adaptable for different ages and abilities.
Watch the video to see what happens. Try it yourself.
Keep track of the number of twists before you tape the paper to find the pattern for how many twists results in how many loops.
It's fascinating for both children and grownups!