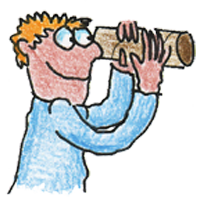 In Where's Your Blind Spot, students learned about spots in their retinas that don't sense light and information is not sent to the brain.
What if you use two eyes to look across a room but one eye is looking through a cardboard tube?
How does the tube change what you see?