A science lesson doesn't have to take 40 minutes or even several sessions of 40 minutes. It needs to be focused on the science you're presenting, be interesting, and, of course, be fun! I'm teaching inertia and gravity in a fifth grade classroom. Between my 40 minute classes I want to keep students interested and talking about the topic. I could use a few short demonstrations to review or reinforce inertia and gravity.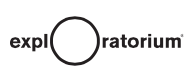 Do you have a meter stick? Try this Center of Gravity demonstration. Do you have a large glob of clay to add to the meter stick? Try this Balancing Stick demonstration. How about a bunch of blocks (or leftover books)? Try the Take It from the Top activity.
All three activities are simple, use common supplies, and are described (some with videos) at the Exploratorium Museum's Science Snacks web site. In just a few minutes you can review science with your students. Just have some extra meter sticks handy when they want to try out the activities themselves!