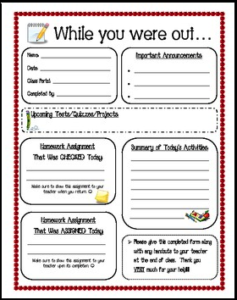 Math Rocks! at TpT has posted a fun, FREE product you might consider for your absent students, a While You Were Out form.
You ask a student helper or parent volunteer to record information about the day and add it to a folder with needed materials.
It's adorable and, depending on the age of your students, just what you need for absent students in your classroom.
While you're at the store, take a look at her other FREEBIES or buy some fun math resources.